Let

'

s Know Pampas Grass
Pampas grass — also known by its scientific name, cortaderia selloana — is the year's newest (and most surprising) trend. Who knew we'd collectively fall in love with grass, of all things? These gorgeous waving wheat-toned grasses recall vintage gardens and pastoral pastures. Just one stalk perfectly complements modern decor: minimal white walls look all-the-more better with a stalk of pampas grass adding fluff and texture. All colored pampas grass, paired with this lush floral, feels like it could persevere another decade.
Seasonal Upgrade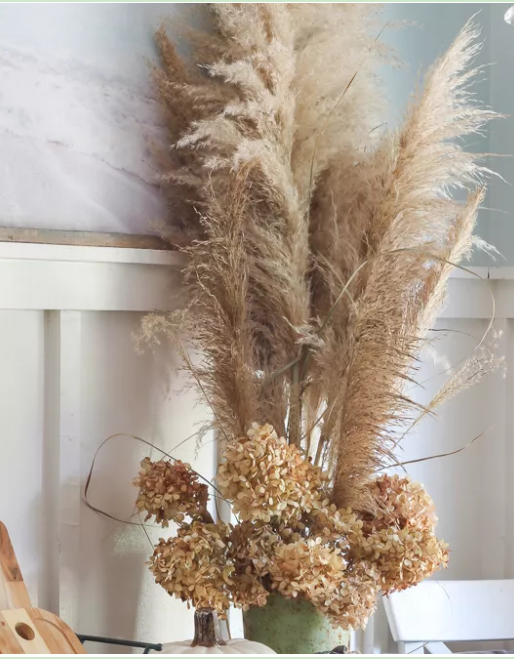 Creating a seasonal spread for your banquette helps each part of the year feel special — even if you live in any country, where seasons feel like a heaven. Created this stunning autumnal spread that still subdued enough to scream neither Halloween or harvest. (Not that there's anything wrong with some beautiful harvest-themed decor.) Mimic the look with white-painted pumpkins, vintage painted wire containers, and twine. Pampas grass, of course. Not only will it add height to your banquette tablescape, but it feels like waving wheat on an autumnal field.
Black-Wall Drama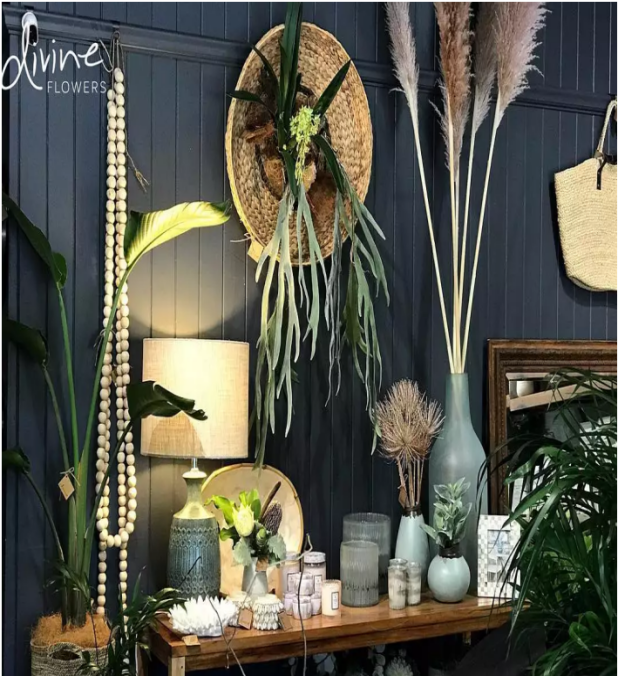 Black walls are beautiful - and totally on-trend. But pulling off such a dramatic shade requires a careful eye for color and contrast. The plant is a perfect addition if you're aiming to create a mystic and moody escape. Divine Living Brisbane paired the combination with aged blue vases and lots of lush greenery to set the mood. Matched with black-painted shiplap, this dramatic effect may just steal the room.
Hollywood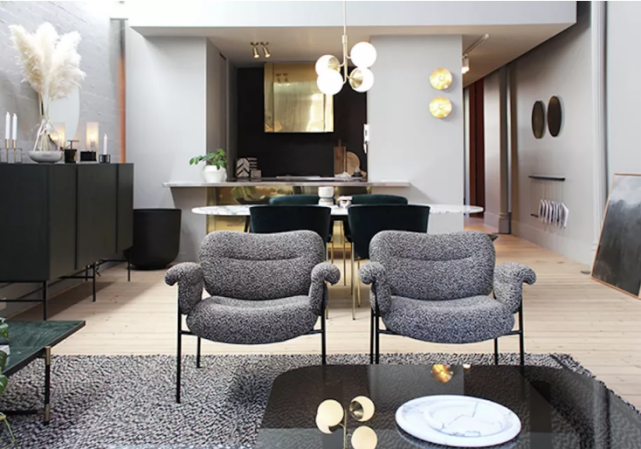 Perhaps using this trend-right is an already-known Australian trait. The Melbourne showroom of Scandinavian furniture brand Fred International pairs floaty pampas grass with old Hollywood glamour — and the effect is surprisingly stunning. This combination, as spotted by The Design Chaser, creates the perfect spot to sip your favorite ultra-glam Hollywood cocktails. Who could have guessed that pairing this wheat-like floral with a bold pattern, brass accents, and luxury velvet upholstery would create something so enchantingly sleek?
Let Millennial Pink Shine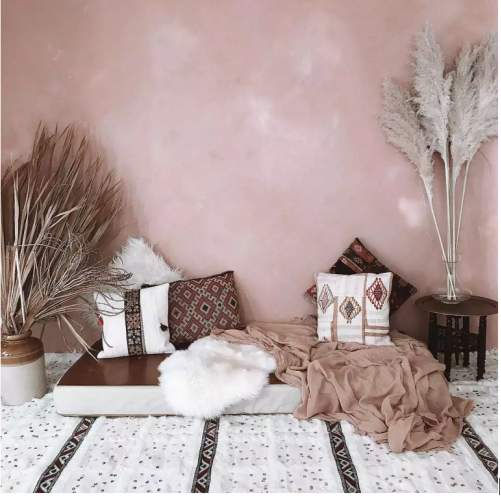 Just because we're longing for a different shade of neutral doesn't mean we're ready to give up blush pink. This gorgeous color still feels sleek and modern, and it's a cozy backdrop for an intimate space — like this boho, relaxing space from The Nomad Collective. Pair with warm browns and fluffy pillows to play up the soft color. Pampas grass spread against the wall adds just enough natural texture to complete your boho-chic look.
Even Out Oversized Vases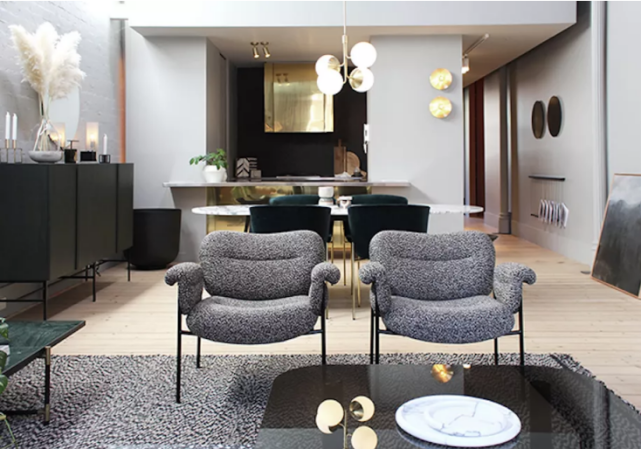 For some of us, buying oversized vases is an unbreakable habit. What will we do with them? No idea! Do we still want them? Always! Luckily, the trend provides the perfect vase-filler. Plop a larger-than-necessary (or perfectly sized?) vase on your sitting room floor and let those stalks shine. The feathery plumes give any space an airy feel.